Utilizing 21st century technology, Dyno Dynamics chassis dynamometer are at the vanguard of precise real world readings. Their customers include prestigious organizations such as The Royal Australian Air Force, Toyota Motor Company/Toyota Racing Development, Australian Armed Forces and Kenworth Trucks to name a few.
Corr Performance Tuning is proud to bring this method of steady state tuning to the Baton Rouge area street and race car community. With the only AWD dyno in the state of Louisiana.
The 450 single axle & AWD are capable of handling FWD, RWD, motorcycles, go carts, ATVs and single axle trucks.
Capable of measuring up to 1200 WHP
Non slip nickel plated knurled rollers
The dynamometers are equipped with sophisticated set of rollers that are able to apply varying loads for simulating real road conditions
Unique strap design/configurations secures the car safely onto the dyno
Twin roller design secures tires from slipping away from the rollers
News:
September 25, 2013
Corr Performance in another tuning trip.
Went down to Las Tablas, Panamá once again.
Now that our 2WD Dyno Dynamic is down there we can provide the best tune to our Panamanian clients.
Link to all the media from this trip.


Video of the run after tuning.

Corr Performance would like to announce the arrival of its new AWD Dyno Dynamics 450DS dynamometer.
State of the art diagnostic features and its uncanny repeatability testing, makes this the dyno to be on for your RWD, FWD and AWD tuning needs.

We are now the first AWD dyno facility in the state of Louisiana. Please come by to check it out.

Haltech Platinum Sport 1000 & 2000 EMS
The Platinum Sport 1000 and 2000 will be very similar to the E8 and E11v2 in terms of functionality, but will have an improved software package, usb communication(no more serial!), and built in 2.5 bar map sensors, among other things as well. We look for these to replace the current E8 and E11v2 units, as well as the Halwin software they are based on. The plugs and pinouts will remain the same, so for those who want to upgrade their old unit with a new Platinum Sport unit, they will be able to do so.
Platinum Sport 2000 PDF spec. sheet


We are pleased to bring Re Flash services and items to the German car community. With respected manufactures like Porsche®, Audi®, VW®, Mini® and BMW® available line. Corr Performance along with GIAC can un tap the hidden potential of your vehicle, whether its a re flash, bolt on full forced induction install there is something for most German car thru GIAC and Corr Performance

We are now selling, installing and tuning Hondata S300 and Turbo XS UTEC for your 350Z and G35. Contact us for the latest pricing.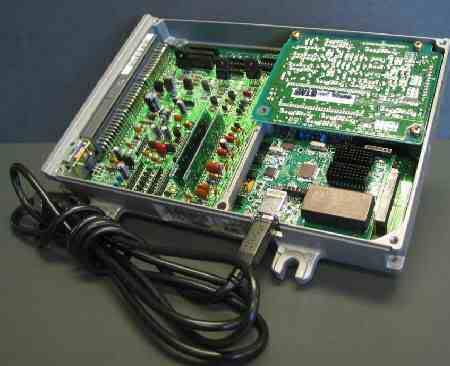 Hondata S300
On Friday March 31st, we completed our factory training at AEM facilities in Hawthorne, California. We are now proud to provide complete support in AEM engine management systems. If there is any one that needs tuning on this and other ems systems, please do not hesitate to contact us.
Testimonials:
Jonathan R Wellmeir - S13
"I know Jay and his brother Al, both are great guys. I recommend Corr Performance for the quality of their work from past experiences. Also, their constant commitment to their customers to meet every need possible. Recently, we had Angela's Mustang on their Dyno Dynamic back in at IFO in Feb. 06. The Mustang pulled great numbers for being an 05 Automatic V6. I'll back up anything for and with Corr Performance Tuning. Customer for life, period!"
Enrique Martinez - B13
My Name is Enrique Martinez, I am from Lima - Peru and I bought a Fidanza lightweight flywheel for my Nissan Sentra (SR20DE) from them. I was very pleased because their prices and customer service are great, they pay attention to details that most other shops/dealers do not. If I need to buy anything else for my car, they would be my first choice.
James Shaw - Turbo Civic
Took my car to Corr on Saturday afternoon. They increased my WHP by 57HP . That is by far the best $$/Hp mod I have ever made. I have been driving the car on a "street" tune for the past 1.5 years.
Thanks to these guys, they took really good care of the car and were very patient with everything.
Slow_Motion (SNI member)
Props to the guys at Corr
Big props to Alberto and the gang. Me and my buddy went out to their shop yesterday with his jdm b16 civic to get his Apex'i VAFCII tuned and the car dynoed. I've got to say, some great people to work at very professional when it comes to the dyno and tuning cars but they also know how to keep things fun. I would recommend them to anyone. These guys know their sh*t Definitely a pleasure. We'll be back
Copyright 2013 - Corr Performance Tuning, LLC
All Rights Reserved.